LOCATION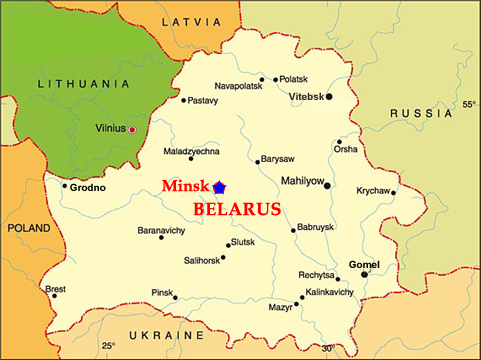 Minsk is the capital and largest city in Belarus, situated on the Svislach and Niamiha rivers. Minsk is also a headquarters of the Commonwealth of Independent States (CIS). As the national capital, Minsk has a special administrative status in Belarus; it is also the administrative centre of Minsk Region (voblast) and Minsk raion (district). It has a population of 1,836,808 inhabitants.

The earliest historic references to Minsk date to the 11th century (1067), when it was noted as a provincial city within the principality of Polotsk.
The settlement developed on the rivers. In 1242, Minsk became a part of the Grand Duchy of Lithuania. It received town privileges in 1499.
Almost completely rebuilt after destructive WWII, nowadays it has wide streets, large parks, beautiful architecture nice bars and restaurants. Minsk offers almost everything you need from a modern city, whether you came on business or enjoy weekend. Nowadays it has a resident population of 1'828 thousand (as of 14.10.2009). It occupies an area of 255.8 km2. Administratively, it is subdivided into 9 urban districts.
During city tour you will have an opportunity to get acquainted with the most famous places of interest in Minsk. Excursion takes 2.5-3 hours (car and walking). Sights: Victory Square, Independence Square, St. Helen & St. Simon Catholic Church, Troitskoye Predmestiye (Trinity Suburb), Upper town, Railway station, Independence Av, Pobediteley Av, etc.