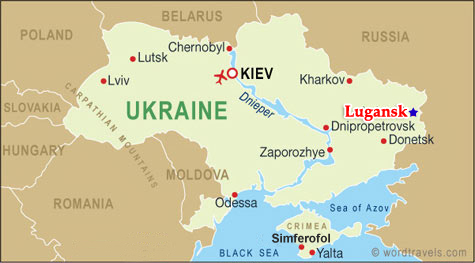 Ukraine is a country in the south part of Central Europe. The territory of Ukraine is the largest in Europe. Its history spans more than a thousand years. It gained Independence from the collapsing Soviet Union in late 1991. Ukraine is likely to join European Union by 2007.
It borders on Russia, Byelorussia, Moldova, Slovakia, Romania, Hungary and Poland on land, and Russia, Gerogia, Bulgaria, Romania and Turkey on Sea. Ukraine is one of the world's main centers of sugar production.
The East Central Region of Ukraine is the industrial heartland of the country and one of the major heavy industrial and mining- metallurgical complexes of Europe. It is famous in Europe for its' abundant wheat production.